In order to keep our content free, we may earn a commission from the companies mentioned in this post.
In a fitness world that is brimming with an abundance of indoor exercise options, selecting the perfect machine to suit your needs can be overwhelming. For those passionate about rowing or looking to engage in a comprehensive, full-body workout from the comfort of their home, the Ergatta Rower takes a novel approach to personal fitness. This review delves into the depths of this innovative product, breaking down its components, examining its pros and cons, and giving you a detailed, honest opinion about whether it's worth your investment.
Ergatta Review Key Highlights
Handcrafted from Cherry wood
Interactive, game-based workout programming
Adapts to Your Fitness Level
Amazing Community
Compete Against Other Members
Built on WaterRower
Easy to Store
Why You Can Trust Our Ergatta Rower Review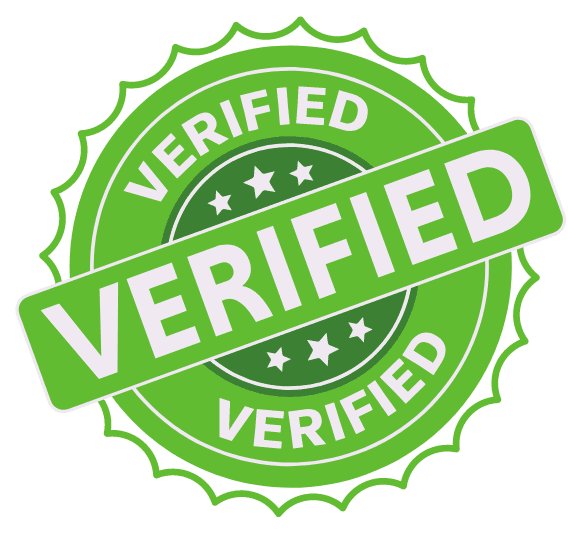 Here are several reasons why you can rely on the accuracy and objectivity of our Ergatta Rower review:
Extensive Research: We have conducted comprehensive research on the Ergatta Rower, taking into account all its specifications, features, and comparing it with other leading rowing machines in the market.
Hands-on Testing: This review is not based purely on specifications or user feedback. We have personally used the Ergatta Rower, providing us with firsthand experience and understanding of the product.
Qualified Review Team: Our review team is made up of experienced fitness professionals who understand the key factors that make a rowing machine worth investing in.
Objective Assessment: We do not have any affiliations with Ergatta, ensuring that our review is unbiased. We are dedicated to providing an honest assessment of the machine's strengths and weaknesses.
Ongoing Engagement: We continuously engage with user reviews, feedback, and questions to keep our review up to date. We believe in a dynamic approach to reviews that incorporate the experiences of actual users over time.
Transparency: Our review method is open and transparent. We clearly explain our process, how we've gathered our data, and how we've come to our conclusions.
Clear and Comprehensive Communication: We strive to ensure our review is detailed, clear, and easy to understand. We don't just list features and specifications; we explain what they mean and how they affect your rowing experience.
These points reinforce our commitment to providing you with the most accurate, comprehensive, and unbiased Ergatta Rower review possible.
Ergatta Rower Overview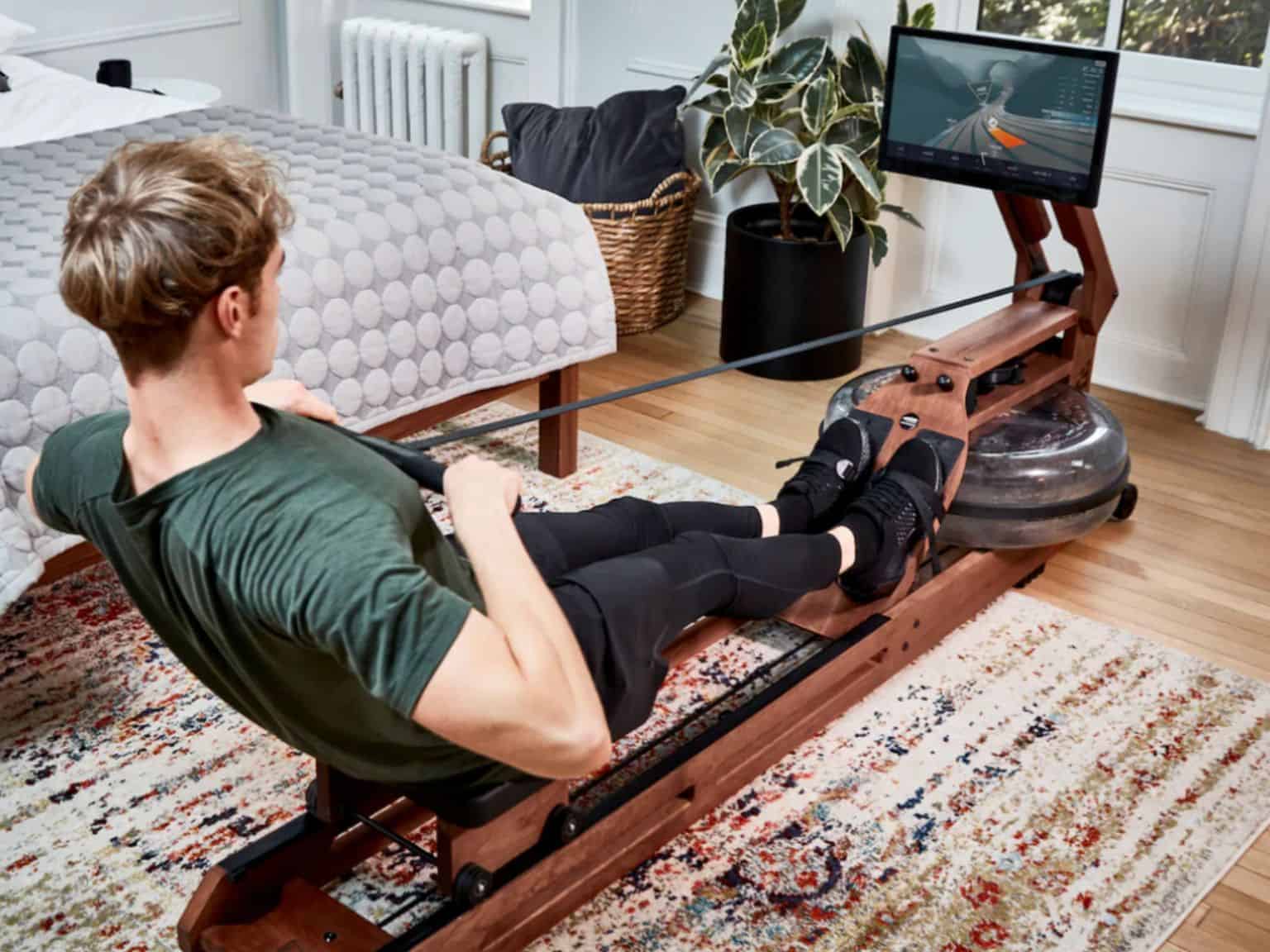 The Ergatta Rower is a unique blend of fitness and gaming, designed to make your workout sessions more engaging. Here are the key features and points to note about the Ergatta Rower:
Crafted from Sustainably Sourced Cherry Wood: Unlike most fitness machines, Ergatta is crafted from beautiful cherry wood, offering durability, sound absorption, and a visually pleasing aesthetic.
Water Resistance: Ergatta uses a water flywheel, which provides a smooth and natural rowing sensation, closely mimicking rowing on water. The resistance is self-regulated, increasing with the speed and intensity of your rowing.
High-resolution Touchscreen: The rower features a high-resolution 17.3″ touchscreen display. This isn't just for workout metrics; it's the hub for your interactive, gamified workout experience.
Gamified Workouts: Ergatta turns workouts into engaging games and challenges. This gamification approach can make workouts feel less like a chore and more like an enjoyable activity.
Personalized Workouts: The rower adapts to your fitness level, providing personalized workouts that evolve as your fitness improves.
Community Challenges and Races: Ergatta offers community challenges and races, allowing you to compete with other users and add a social aspect to your workouts.
Subscription Based: To access Ergatta's interactive features, including the gamified workouts and races, you'll need a subscription, which costs $29 per month.
Vertical Storage: Despite its size, the Ergatta Rower is designed for vertical storage, making it space-efficient when not in use.
High Weight Limit: The Ergatta Rower can support users up to 500 pounds, making it accessible for a wide range of users.
Premium Price Point: The Ergatta Rower is a premium product with a matching price tag. This is important to consider when deciding if this rower fits within your budget.
Knowing these features and points can help you make an informed buying decision, ensuring the Ergatta Rower aligns with your fitness goals, preferences, and budget.
What I Love About the Ergatta
The Ergatta Rower stands out from other rowers on the market for several reasons. Here's what I particularly love about this unique rowing machine:
Aesthetic Design: The Ergatta Rower's cherry wood construction is not just robust; it's genuinely beautiful. The natural wood grain, combined with the water-filled resistance flywheel, makes this machine look more like a piece of modern art than a piece of fitness equipment. It can seamlessly blend with your home decor, making it a stylish addition to your home gym or living room.
Gamified Experience: The Ergatta Rower's gamified workout approach is a game-changer. It's incredibly engaging, turning what can often be a monotonous exercise into a fun and enjoyable experience. This feature significantly boosts motivation and can help you look forward to your workouts.
Water Resistance: The water-based resistance system creates a realistic and soothing rowing experience. The sensation closely mimics rowing on water and is far smoother than traditional mechanical resistance systems. Plus, the gentle sound of water swirling in the flywheel adds a therapeutic touch to your workout.
Personalized Workouts: The Ergatta's ability to tailor workouts based on my personal fitness level makes the workout more efficient and satisfying. It adjusts as I improve, constantly challenging me to push my limits.
Quiet Operation: Despite its dynamic resistance system, the Ergatta operates quietly. It allows me to workout early in the morning or late at night without disturbing others in the house.
Interactive Community: The Ergatta community is another highlight. Participating in races and challenges with other users not only fuels my competitive spirit but also adds a social aspect that can often be missing in home workouts.
All these features combine to make the Ergatta Rower a rowing machine that is not just functional, but also fun, engaging, and aesthetically pleasing.
Insider Tips for Getting the Most from Your Rowing Experience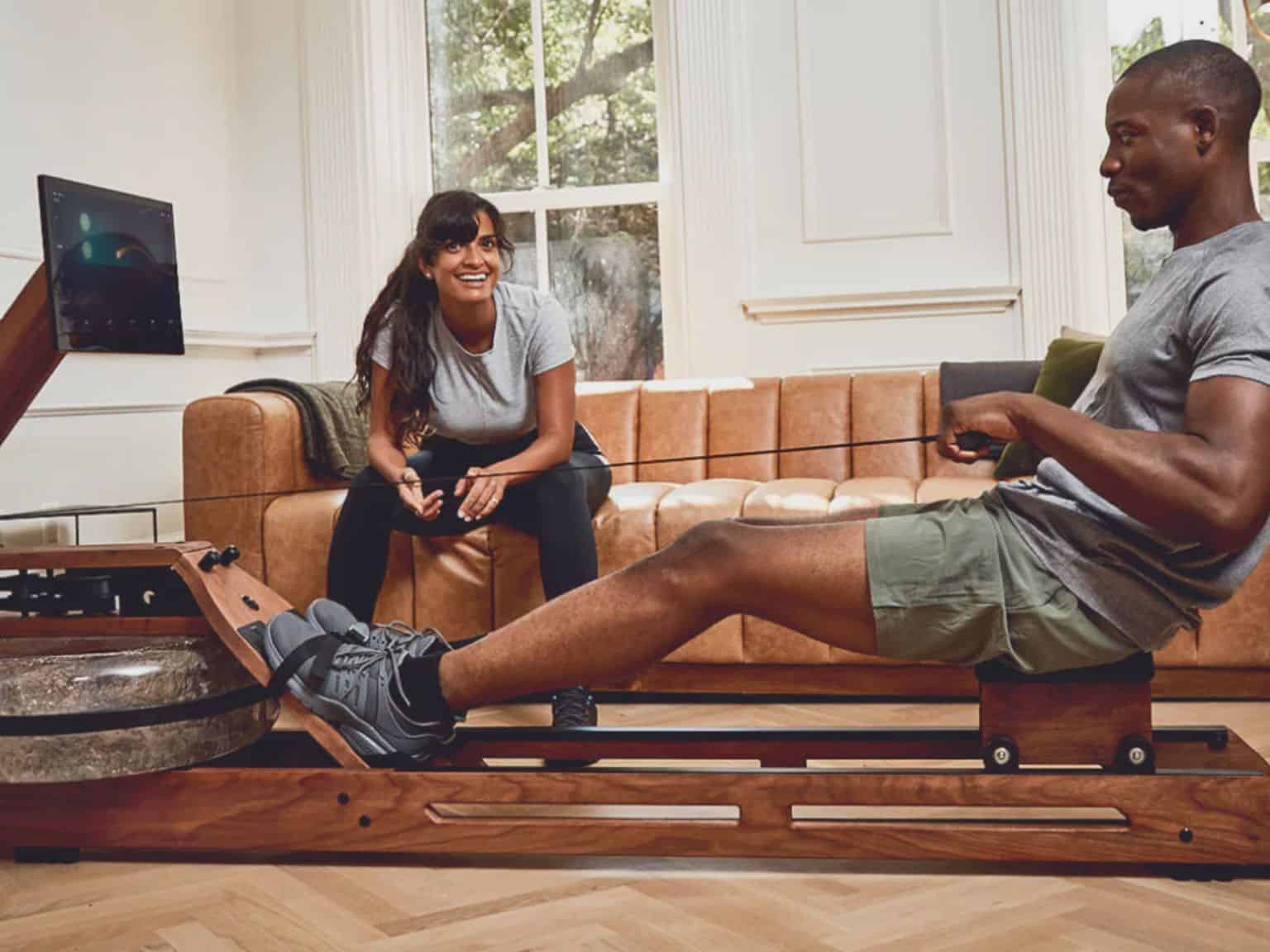 Maximizing your rowing experience on the Ergatta Rower (or any rowing machine for that matter) involves more than just hopping on and starting to row. Here are some insider tips to help you get the most from your Ergatta Rower:
Proper Form is Key: Proper rowing technique is vital to maximize efficiency and prevent injury. Ensure you're using a "legs, core, arms – arms, core, legs" sequence: push with your legs, lean back slightly engaging the core, and then pull with your arms. On the recovery, straighten your arms, lean forward at the hips, then bend your knees.
Utilize the Gamified Workouts: The Ergatta Rower's unique selling point is its gamified workouts. Make the most of them. Mix up your routines with the four workout modes – Open Row, Pulse Workouts, Meteor Workouts, and Race Workouts. This will keep your workouts exciting and challenge your body in different ways.
Use the Interactive Community: Ergatta has a thriving online community. Participate in the challenges and races, connect with other users, and share your progress. The added element of competition and camaraderie can enhance your motivation.
Stick to a Routine: Consistency is crucial in fitness. Create a workout schedule that fits your lifestyle and stick to it. The Ergatta's engaging experience can make this much easier.
Pay Attention to the Metrics: While the games are engaging, don't forget about the workout data. Monitor your metrics over time to track your improvement and adjust your workouts as needed.
Stay Hydrated: Rowing is an intense full-body workout. Ensure you stay hydrated before, during, and after your workouts.
Regular Maintenance: To keep your Ergatta Rower in top shape, regular maintenance is essential. This includes keeping the water tank clean, dusting the machine, and keeping the rails and seat rollers free from debris.
By following these tips, you can ensure a fulfilling and efficient workout experience on your Ergatta Rower, contributing significantly to your overall fitness goals.
RELATED: Top-Rated Rowers for Your Home Gym
Ergatta Pros & Cons
Pros
Gamified, engaging workouts
Aesthetic design, crafted from cherry wood
Quiet operation
Realistic water rowing feel
High-resolution touchscreen display
Wide variety of workout options and difficulty levels
Cons
Premium price point
Requires a subscription for interactive features
Not ideal for individuals who prefer traditional workout metrics
Lacks pre-built entertainment options like Netflix or YouTube
Ergatta Price
These were the current Ergatta prices at the time of publication:
Ergatta Rower: $2,249
The Core Bundle: $2,367
The Pro Bundle: $2,471
The Rise Bundle: $2,408
Get the most up-to-date pricing at the Ergatta website…
Is the Ergatta Rower Worth It?
Given the premium price point, the question of worth is crucial. The Ergatta Rower is undeniably a high-quality machine, combining stellar build, unique features, and an immersive, gamified workout experience.
YOU MAY ALSO LIKE: Echelon Row Review
However, its value truly depends on your personal preferences. If you thrive on competition, enjoy gaming, and appreciate beautifully crafted fitness equipment, then the Ergatta Rower could very well be worth the investment.
Who Should Consider the Ergatta?
The Ergatta Rower, with its distinctive features and design, is suitable for a variety of individuals. If you identify with any of the following profiles, the Ergatta might be an ideal choice for you:
Gamers and Tech Enthusiasts: If you love gaming and technology, the gamified workouts on the Ergatta will be right up your alley. By turning workouts into games and challenges, Ergatta adds a fun and engaging element to fitness routines.
Competitive Individuals: The Ergatta Rower offers real-time competitive races and community challenges, which can be motivating if you thrive on competition.
Design Lovers: Ergatta stands out for its beautiful, sustainable cherry wood design, unlike most metal or plastic fitness machines. If you appreciate aesthetically pleasing design and want fitness equipment that blends with your home's decor, the Ergatta Rower is a great choice.
Busy Individuals Seeking Efficient Workouts: The Ergatta offers full-body workouts that are efficient and effective, making it an excellent choice if you're short on time and want to maximize your fitness efforts.
Fitness Beginners and Experts Alike: Ergatta's adaptive workouts can cater to all fitness levels, from beginners to seasoned athletes. The machine adjusts to your performance and progress, making it a suitable choice regardless of where you are in your fitness journey.
Users Who Value Quiet Operation: Thanks to its water resistance mechanism, the Ergatta operates quietly compared to air or magnetic rowers. If you live in an apartment or don't want to disturb others in your home during your workout, the Ergatta Rower could be a solid choice.
Remember, though, that the Ergatta comes at a premium price point and requires a subscription for accessing its interactive features. Thus, it's essential to consider these factors along with the above points when making your decision.
Who Should Consider a Different Rower?
While the Ergatta Rower has many advantages, it may not be the right fit for everyone. Here are a few scenarios where you might want to consider a different rowing machine:
Budget-Conscious Buyers: The Ergatta Rower is a premium product, and its price reflects this. If you're on a tight budget, there are more affordable rowing machines available that offer a good workout, albeit with fewer features.
Those Uninterested in Gamified Workouts: Ergatta's main draw is its unique, gamified workout experience. If you prefer traditional workout metrics and programming, or simply aren't interested in gaming aspects, you may find more value in a different rower.
Users Wanting Instructor-Led Classes: While Ergatta offers a unique workout experience, it doesn't offer instructor-led classes like some fitness platforms (Peloton, for example). If you prefer following along with a live or pre-recorded class, a different rower with this feature might be a better fit.
Non-Tech Savvy Users: The Ergatta relies heavily on its touchscreen and software for the workout experience. If you're not comfortable with technology or prefer a simpler, more straightforward workout machine, a more basic rower may be more suitable.
Buyers Opposed to Subscription Services: To fully utilize the Ergatta Rower's features, you need to subscribe to their service at an additional monthly cost. If you're not interested in paying a recurring fee for your workouts, you may want to consider a rower that doesn't require a subscription.
Users Seeking On-Demand Entertainment: The Ergatta doesn't support third-party apps like Netflix or Hulu. If you like to watch shows or movies during your workouts, a rowing machine with a more open platform might be a better choice.
If Ergatta is the right rower for you – NordicTrack's rower is a good alternative.
Considering these points can help ensure that the rower you choose aligns well with your workout preferences, lifestyle, and budget.
Ergatta Rower Specs & Design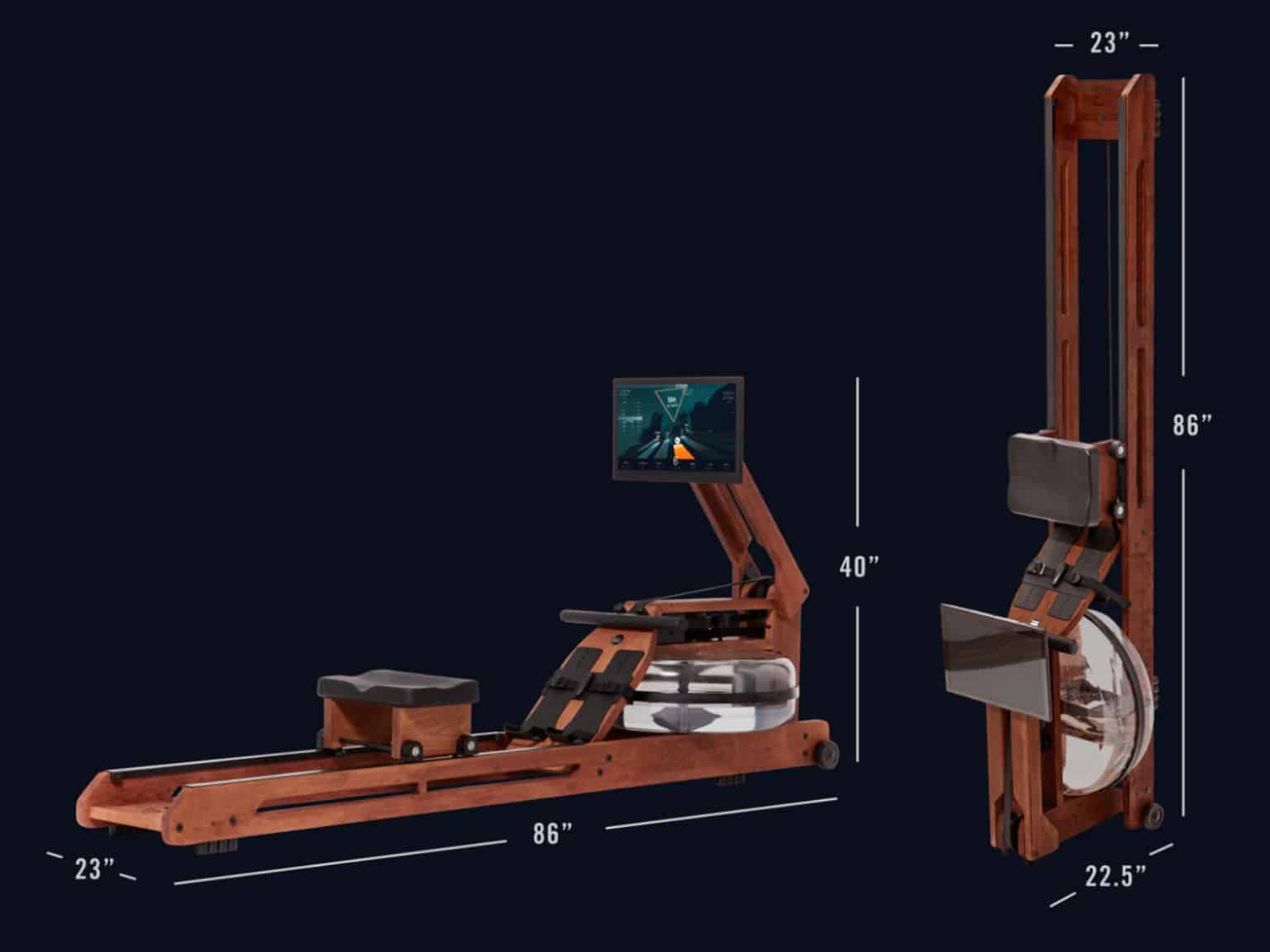 Built on a WaterRower: Ergatta Rower is built on a WaterRower, a reputable fitness equipment manufacturer known for its high-quality rowing machines.
Sustainable Design: The rower frame is made from sustainably-sourced American cherry wood, giving it a unique, aesthetically pleasing design that stands out from the typical metal or plastic fitness machines.
Water Resistance: The machine uses a water-filled flywheel for resistance, offering a smooth, natural rowing experience that's similar to rowing on water.
Dimensions: When in use, the Ergatta Rower measures 86″ long and 23″ wide. The height is 40″, making it suitable for users up to 6'8" tall with a maximum user weight of 500 lbs.
Storage: The rower can be stored upright, reducing its footprint to 23″ x 22.5″ and making it ideal for smaller living spaces.
Weight: The rower itself weighs approximately 76.5 lbs without water and 103 lbs when the water tank is filled.
High-Tech Display: Ergatta features a 17.3″ high-definition touchscreen display that provides real-time workout data and facilitates interactive, gamified workouts.
Bluetooth Compatible: Ergatta supports Bluetooth connectivity, enabling users to connect devices such as heart rate monitors and headphones.
These specs and design elements contribute to Ergatta's appeal as a high-end, feature-packed rowing machine that doesn't compromise on aesthetics or performance.
Assembling Your Rower
Assembling the Ergatta Rower is fairly simple, with most users reporting they can do it within 30 minutes. The rower comes partially assembled, and the remaining assembly requires only a few steps. The included user manual provides clear instructions and necessary tools are provided.
Here's a video explaining exactly how to assemble your rower:
Ergatta Interactive Workout Experience
Ergatta has completely redefined the home rowing experience with its interactive and engaging workouts. Here's a closer look at what this involves:
Gamified Workouts: One of the most unique aspects of the Ergatta Rower is its game-like approach to workouts. Ergatta's system turns your workouts into different types of games, adding a fun and engaging element to your fitness routine. This can make working out something you look forward to rather than a chore.
Personalized Workouts: The Ergatta Rower uses an initial fitness assessment to understand your fitness level and then tailors your workouts based on this. As you continue to use the machine, the system adjusts to your progress, ensuring that your workouts evolve as you get stronger and fitter.
Workout Modes: There are four distinct modes to choose from: Open Row, Pulse Workouts, Meteor Workouts, and Race Workouts. Each offers a unique experience. Open Row is just rowing at your pace, while Pulse Workouts are interval-based workouts. Meteor Workouts challenge you to keep pace with falling meteors, and Race Workouts pit you against other Ergatta users in real-time races.
Interactive Display: The 17.3″ high-resolution touchscreen display shows your workout data in a clear, easy-to-understand format. It also displays your gaming workouts, making them visually engaging and easy to follow.
Community Features: Ergatta's community features add a social dimension to your workouts. You can compete against other Ergatta users in races, participate in challenges, and share your progress with the community.
Subscription-Based: Access to the interactive features requires a monthly subscription. This costs $29 per month as of the last update and gives you access to all the workouts, games, and community features.
Overall, the Ergatta Rower's interactive workout experience is a revolutionary approach to fitness. It blends the fun and engagement of gaming with the effectiveness of rowing, providing a fitness experience like no other.
WaterRower Experience
The water-based resistance system mimics the feel of rowing on water. The resistance adjusts based on your rowing intensity – the harder you row, the more resistance you feel. This provides a more organic, natural workout experience as compared to magnetic or air rowers.
The Technology and Screen
17.3″ High-Resolution Touchscreen: Ergatta Rower features a large, vibrant 17.3″ touchscreen display that provides clear visuals and easy interaction during your workout.
Interactive Software: The screen runs Ergatta's proprietary software, offering a unique, gamified approach to workouts. This makes your fitness sessions more engaging and fun.
Real-Time Data: The screen displays real-time workout data, including your time, distance, split time, strokes per minute, and heart rate (with a compatible heart rate monitor).
User-Friendly Interface: The Ergatta software offers an intuitive, user-friendly interface that's easy to navigate, even for those not so tech-savvy.
Internet Connectivity: The Ergatta Rower requires an internet connection to access and update its software, games, and interactive features.
Bluetooth Capabilities: The Ergatta screen supports Bluetooth, allowing you to connect a heart rate monitor or headphones for a more personalized workout experience.
Personal Profiles: The software supports multiple user profiles, allowing each user to track their progress individually. This is especially useful for households with more than one user.
Limited App Support: As of the last update, the Ergatta does not support third-party apps. That means you cannot watch Netflix or listen to Spotify directly from the Ergatta's screen.
This combination of technology and a high-quality screen is what powers Ergatta's unique interactive workout experience. It's a significant part of what sets the Ergatta Rower apart from other rowing machines on the market.
The 4 Ways to Workout on the Ergatta Rower: Their Gamified Experience
Ergatta offers four unique workout modes, each with its own engaging, game-like approach. Here's a deeper dive into each of these:
Open Row: As the name suggests, Open Row is the most straightforward mode. It allows you to row at your own pace without following a specific program or game. However, even in this mode, Ergatta displays your real-time metrics like speed, distance, and heart rate, providing you with a comprehensive overview of your performance. This mode is perfect for those who prefer a freestyle workout or for cool-down sessions.
Pulse Workouts: Pulse Workouts are interval-based programs that challenge you to maintain your effort within a certain range, depicted by a pulse bar. As you row, you'll need to keep your effort within this range, pushing harder during intense intervals and easing off during recovery periods. This kind of high-intensity interval training (HIIT) can boost your cardiovascular fitness and burn calories efficiently.
Meteor Workouts: Meteor Workouts are my personal favorite. In this mode, you're challenged to keep pace with a series of falling 'meteors'. Each meteor represents a certain distance, and the goal is to complete each distance before the meteor hits the bottom of the screen. This can be an intense and fast-paced workout, making it a fun way to push your limits.
Race Workouts: In Race Workouts, you compete against other Ergatta users in real-time races. You can see your position, speed, and the positions of your competitors on your screen, adding an engaging element of competition to your workout. The races are categorized by different fitness levels, so you're competing against individuals at a similar level to you.
Each of these workout modes offers a unique, engaging experience, making your workouts fun and challenging. They are all accessible with an Ergatta subscription, allowing you to mix and match your workouts and keep your fitness routine fresh and exciting.
Folding and Storage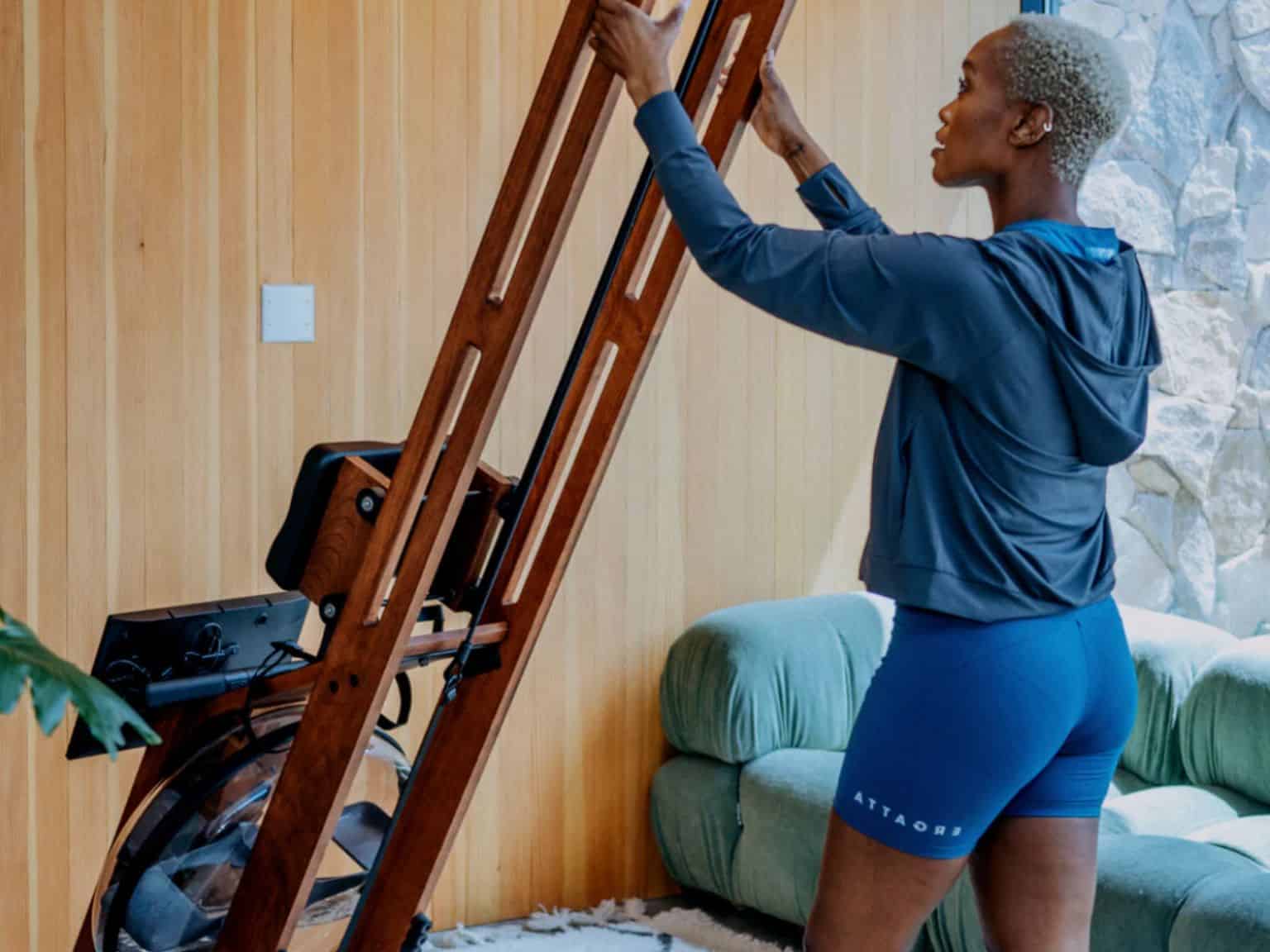 Despite its size, the Ergatta Rower is designed with a vertical storage option, taking up minimal space when not in use. Its dual caster wheels make it easy to move and position.
Customer Reviews and Ratings
The Ergatta Rower has received high praise from customers, with an average rating of 4.8 out of 5 stars. Users have lauded its engaging workout experience, quality construction, and quiet operation. Criticisms are few, but the subscription requirement and absence of traditional workout metrics are occasionally mentioned.
Final Verdict of Ergatta Rower Review
The Ergatta Rower is a unique and premium product in the home fitness space. It brings together aesthetic design, quality construction, and an innovative, gamified workout experience.
If you appreciate these qualities and the price isn't a barrier, the Ergatta Rower is definitely worth considering.
Ergatta Rower Review FAQs
Is Ergatta a good rower?
Yes, Ergatta is an excellent rower. Its high-quality construction, water-based resistance system, and unique, gamified workout experience set it apart from most rowers on the market.
Can you watch Netflix on Ergatta Rower?
No, you cannot watch Netflix on the Ergatta Rower. The rower is designed to focus primarily on the gamified workout experience.
Does the Ergatta Rower work without a subscription?
Yes, but without the subscription, you lose access to the interactive, gamified workouts and other premium features. You can still use the rower for manual workouts.
Did WaterRower become the Ergatta Rower?
No, WaterRower did not become the Ergatta Rower. Ergatta uses the base of a WaterRower for their machine, but they add their proprietary technology and software to create the unique Ergatta Rower.
Does Ergatta have scenic rows?
At the time of publication, Ergatta did not offer scenic rows. Their primary focus was on the gaming and racing aspects. Please check Ergatta's official website for the most updated information.