In order to keep our content free, we may earn a commission from the companies mentioned in this post.
Rowing machines offer an unparalleled whole-body workout that is both low-impact and high-intensity. Among the many fitness brands that manufacture rowing machines, ProForm is a name that consistently stands out. Known for their premium quality, innovative features, and seamless integration with iFit workout technology, ProForm rowers have secured their place in the home fitness market. Today, we'll dive into a comprehensive review of the ProForm Pro 750R and ProForm Pro R10, two of ProForm's most sought-after rowing machines.
ProForm Rower Review Highlights
iFit Workouts
Adjustable Tablet Holder
Sleek Design
Folds for Easy Storage
24 Digital Resistance Levels
Workout Around the Globe
Auto-Adjusting Resistance
Why You Can Trust Our ProForm Review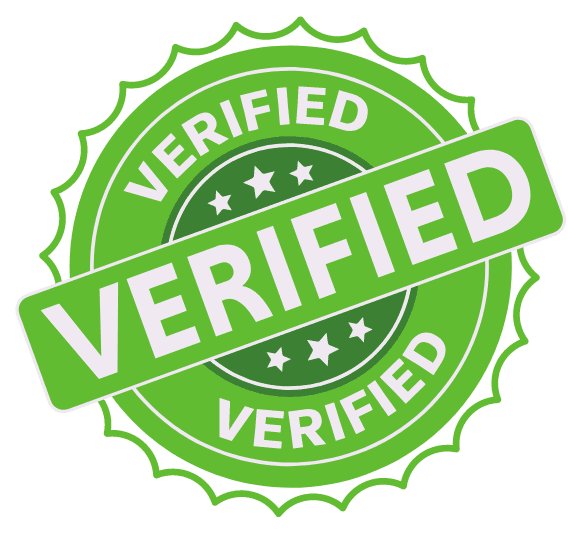 Our team of fitness experts and enthusiasts have put in numerous hours testing and comparing a variety of rowing machines, including several models from ProForm.
RELATED: Where Does ProForm Rank on Our Best Rower List?
The insights in this review come from direct, hands-on experience, as well as extensive research into user feedback and expert opinion. We've also factored in aspects such as durability, ergonomics, technology, and value for money to give you an unbiased and well-rounded understanding of ProForm's rowers.
ProForm Rowing Machine Pros and Cons
Like any product, ProForm's rowing machines have their strengths and weaknesses. Here's a snapshot of their pros and cons:
Pros
Robust build quality ensuring durability.
Advanced features including personalized workouts, performance tracking, and immersive training experience with iFit.
Foldable designs for easy storage.
Adjustable resistance to cater to all fitness levels.
Cons
Higher cost compared to basic rowing machines.
Subscription required for iFit, which might not appeal to everyone.
Complex assembly instructions, requiring some time and patience to set up.
Insider Tips for Getting the Most from Your ProForm Rower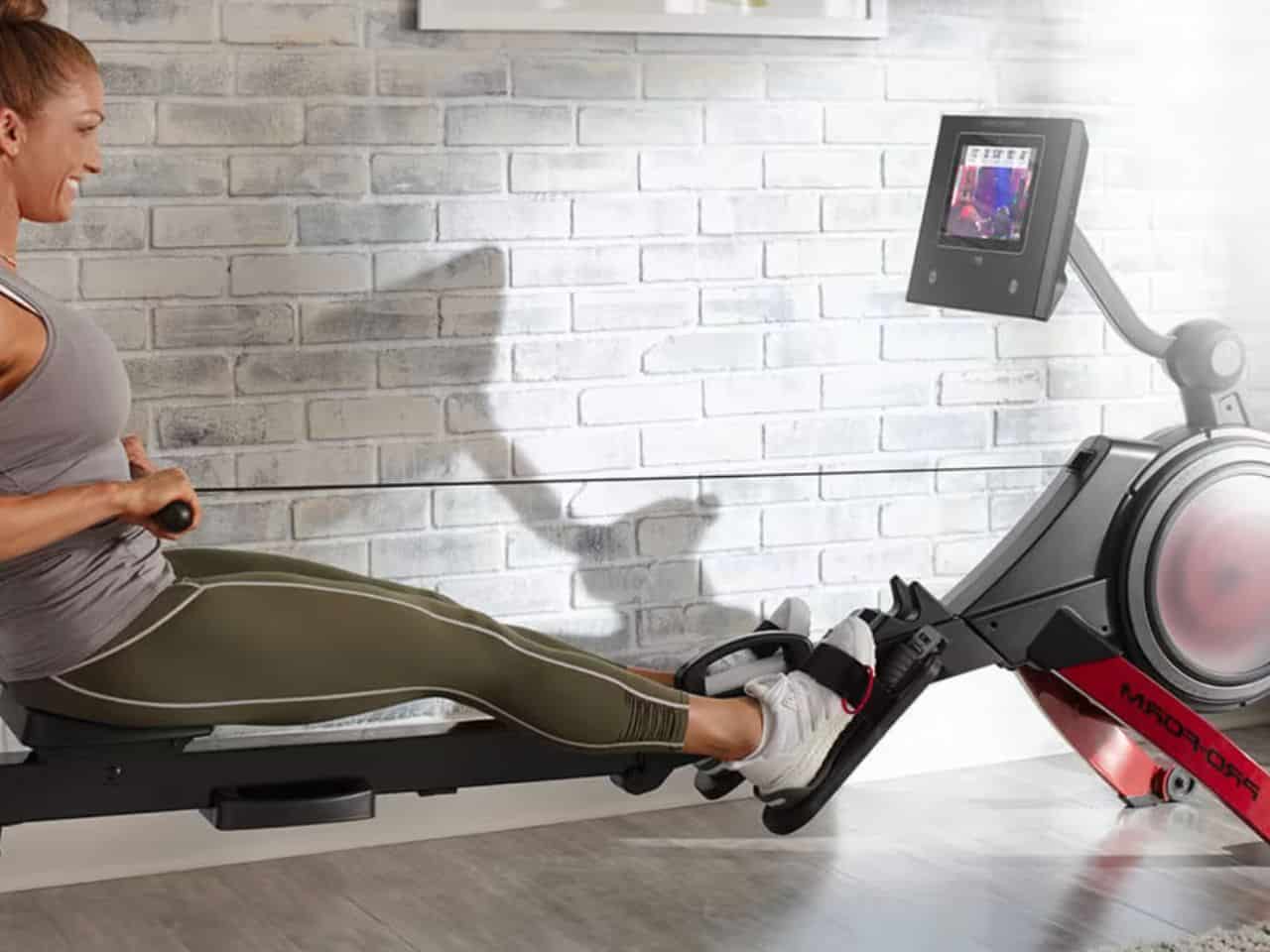 Maximizing your experience with your ProForm rower involves more than just hopping on and starting to row. Here are some insider tips to help you get the most out of your workouts and prolong the lifespan of your machine.
Leverage iFit's Library of Workouts: One of the main attractions of ProForm rowers is their seamless integration with the iFit platform. iFit offers a vast library of on-demand workouts led by professional trainers, allowing you to add variety to your training, learn proper technique, and stay motivated. You can choose workouts based on your fitness goals, whether it's weight loss, strength training, or improving cardiovascular health. Remember, monotony is the enemy of motivation, so keep exploring new workouts to keep things exciting and challenging.
Adjust the Resistance Level According to Your Fitness Goals: Both the Pro 750R and Pro R10 come with multiple resistance levels (24 and 26, respectively), allowing you to customize the intensity of your workouts. Beginners might find it more beneficial to start with lower resistance levels to master the rowing technique without strain, gradually increasing resistance as strength and endurance improve. If you're more experienced or looking to push yourself, don't shy away from the higher resistance levels for a more challenging, strength-focused workout. This adaptability means the machine can grow with you as your fitness level improves.
Perform Regular Maintenance: While ProForm rowers are designed for durability, they still need regular maintenance to ensure optimal performance over time. This includes cleaning the machine after each use, checking and tightening any loose parts, and lubricating the rail and seat carriage as advised by the manufacturer. Regular maintenance not only ensures the smooth operation of the machine but can also prevent unnecessary wear and tear that could lead to more significant issues down the line.
Use the Space-Saving Feature to Store Your Rower Efficiently: Both the Pro 750R and Pro R10 feature a SpaceSaver design, meaning they can be folded up when not in use. This not only saves you space in your home but also helps protect the machine from accidental damage. Simply lift and fold the rail, secure it in place, and roll the machine to your desired storage location using the built-in transport wheels. Don't forget to store the machine in a dry, clean area to protect it from moisture and dust, which could affect its performance over time.
ProForm Pro 750R Overview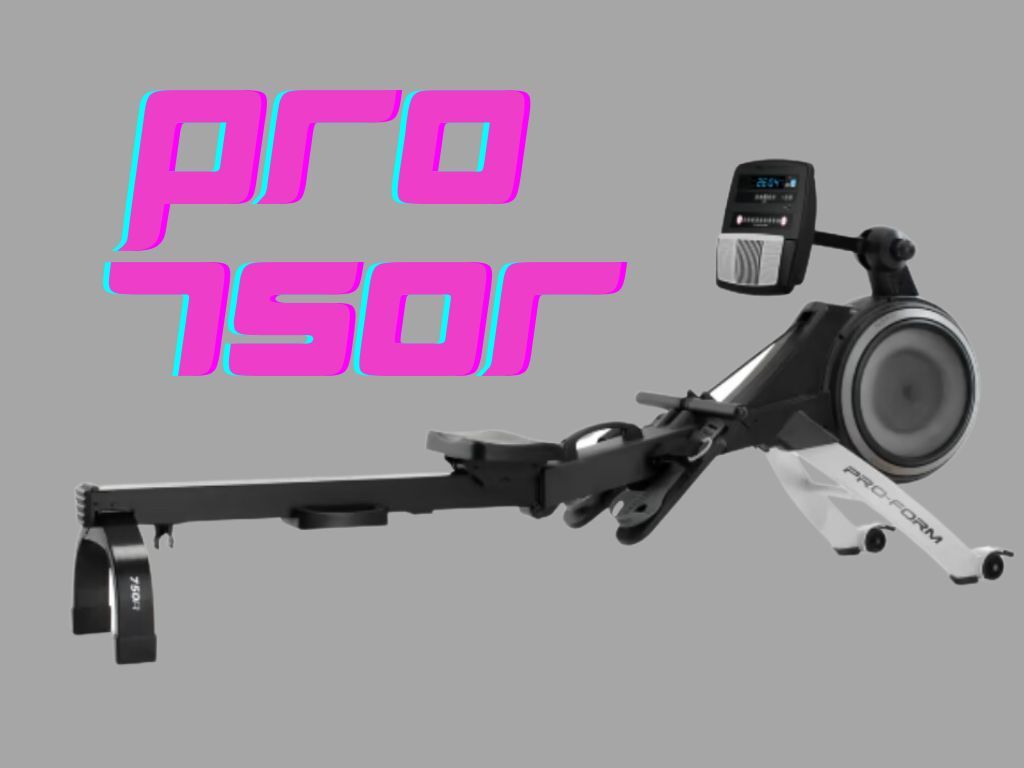 Key Features:
5″ High-Contrast Multi-color Display
24 Digital Resistance Levels
Ergonomic Molded Seat
SpaceSaver Design for easy storage
Compatible with iFit
Inertia-Enhanced Flywheel
Oversized, Adjustable, Cushioned Pedals
Adjustable Nylon Foot Straps
Soft Touch Ergonomic Handle
Max user weight: 250 lbs
The ProForm Pro 750R rowing machine brings the intensity of a river rowing experience to the comfort of your home. This indoor rower blends a robust build quality, comfort, and advanced technology to offer a stellar workout experience for both beginners and seasoned athletes.
With its 24 digital resistance levels, you can easily customize the difficulty of your workouts to match your fitness goals, whether you're looking to increase strength, enhance cardiovascular fitness, or burn calories. The ergonomic molded seat and soft-touch ergonomic handle enhance comfort during longer workout sessions, and the oversized adjustable pedals ensure secure footing, enabling you to row with full power and stability.
YOU MAY ALSO LIKE: Concept2 RowERG Review
The 5" high-contrast, multi-color display makes it easy to monitor your workout stats. But where this rower truly stands out is its seamless compatibility with iFit, a platform offering an extensive library of interactive workouts led by professional trainers. The iFit integration takes your workout experience to another level by adding elements of motivation, variety, and fun.
When not in use, the Pro 750R rower's SpaceSaver design allows you to fold up the machine and roll it away with the built-in transport wheels, making it an excellent choice for those with limited workout space. Overall, the Pro 750R offers an immersive and customizable workout experience that caters to a wide range of fitness levels and goals.
ProForm Pro R10 Overview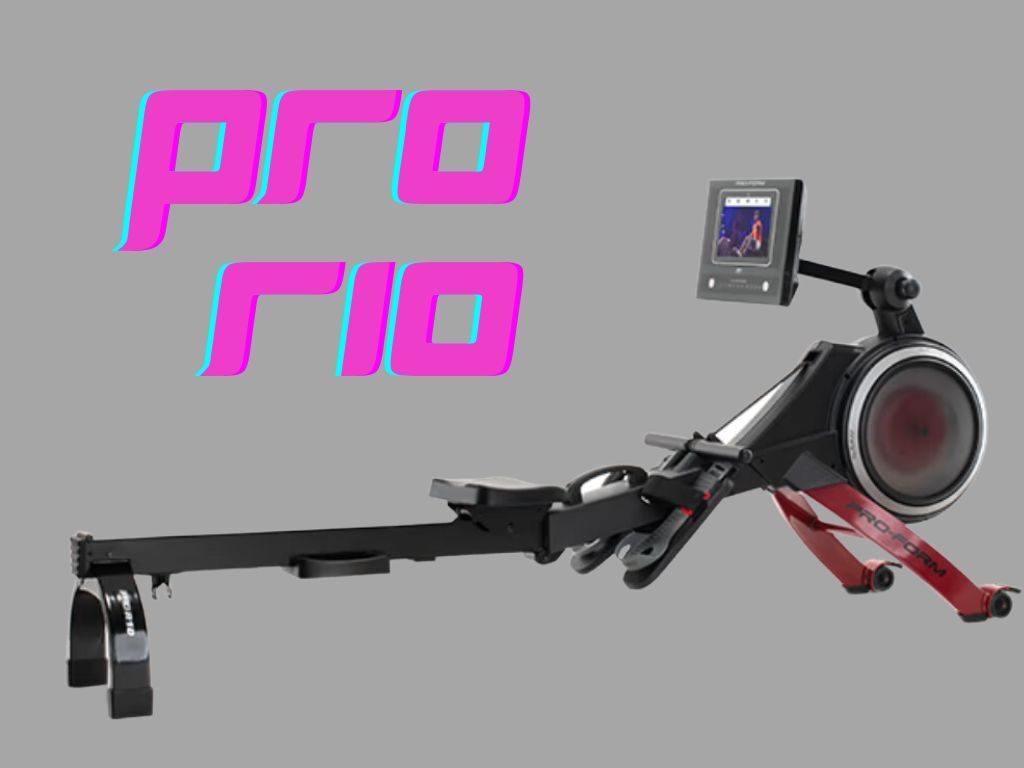 Key Features:
10″ Smart HD Touchscreen
26 Digital Resistance Levels
Dual Resistance: Magnetic & Air
Includes 1-Year iFit Family Membership
SpaceSaver Design for easy storage
Adjustable Ergonomic, Molded Seat
Oversized, Pivoting Pedals with Adjustable Straps
Soft-Touch Ergonomic Handle
Inertia-Enhanced Flywheel
Max user weight: 250 lbs
The ProForm Pro R10 Rowing Machine takes the rowing workout experience a step further, integrating advanced technology, durability, and comfort to ensure you get the most out of your indoor rowing sessions.
The Pro R10 features 26 digital resistance levels powered by a dual-resistance system (magnetic and air), providing a smooth, realistic rowing experience. This combination of magnetic and air resistance enables you to challenge your muscles and cardiorespiratory system differently, adding a versatile edge to your workout routine.
But perhaps the standout feature of the Pro R10 is its 10" smart HD touchscreen, which displays vital workout metrics and iFit workouts in high definition. With the Pro R10, you're not just working out; you're embarking on a fitness journey that takes you rowing in different parts of the world, competing with other users, and getting personalized coaching, thanks to the included 1-year iFit family membership.
The Pro R10 also ensures user comfort with its adjustable ergonomic seat, oversized pivoting pedals with adjustable straps, and a soft-touch ergonomic handle. Its SpaceSaver design means it's foldable for easy storage, making it suitable for home use even in smaller spaces.
In summary, the Pro R10 is a high-end rower that integrates cutting-edge technology and interactive features to offer an immersive and versatile workout experience. It's not just about the physical challenge, but also about keeping you engaged and motivated in your fitness journey.
R10 vs 750R: Tips for Deciding Which ProForm is Best for You
Choosing between the ProForm Pro R10 and Pro 750R depends on your personal preferences, fitness goals, and budget. Both machines offer fantastic workouts and share many features, but there are some key differences that could sway your decision one way or the other. Here are a few points to consider:
Budget: The Pro 750R is the more affordable of the two machines, making it a good choice if you're watching your budget but still want a high-quality rower with advanced features.
Display and Interaction: The Pro R10 shines with its 10″ Smart HD touchscreen, providing a more immersive iFit workout experience. If a large, interactive display is important to you, and you're willing to pay a bit more, the R10 would be the better choice.
Resistance Levels and System: The Pro R10 offers 26 resistance levels and features a dual-resistance system (air and magnetic) for a more dynamic and versatile workout. This might be appealing if you're an experienced rower or plan to share the machine with others of varying fitness levels. The Pro 750R, while offering slightly fewer resistance levels (24), still provides a considerable range to challenge yourself as you progress.
iFit Subscription: The Pro R10 includes a 1-year iFit family membership, allowing you to take advantage of the platform's interactive workouts and other features right away. The Pro 750R is compatible with iFit, but you would need to purchase a subscription separately.
In conclusion, if you're seeking an advanced, interactive workout experience and are ready to invest more, the Pro R10 would be your go-to. However, if you're looking for a slightly more affordable yet still feature-rich and durable rower, the Pro 750R won't disappoint. Remember, the best rower for you is the one that meets your unique needs and preferences while motivating you to maintain a consistent workout routine.
The iFit Workout Experience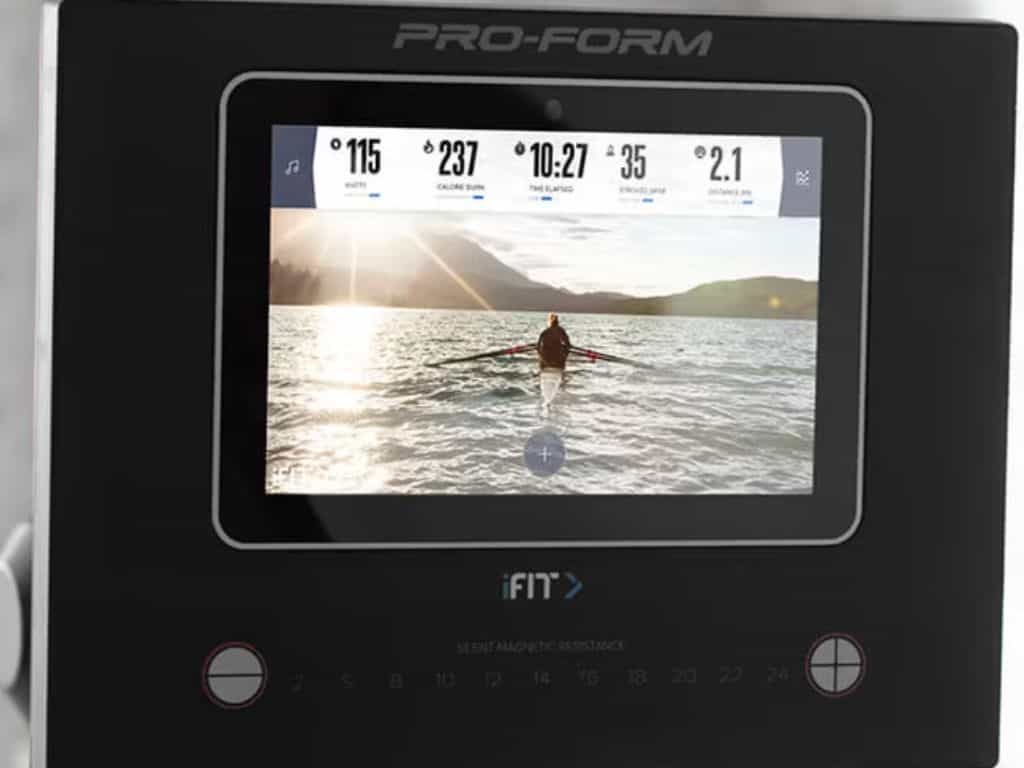 iFit is an immersive, interactive fitness platform that takes the workout experience on ProForm rowers to another level. Offering a vast library of both live and on-demand workouts, iFit provides a personalized, engaging, and motivating approach to fitness.
Interactive Training: With iFit, you're not just passively following a workout routine; you're engaged in a dynamic, interactive experience. Professional trainers guide you through every session, adjusting your rower's resistance in real-time according to the workout plan or the virtual terrain. This means you can focus on your form and enjoy the workout, while the machine automatically handles resistance changes.
Global Workouts: One of the standout features of iFit is its global workouts. You can row down the world's most famous rivers and scenic waterways, from the Charles River in Boston to the Seine in Paris. High-definition videos and Google Maps integration make these workouts incredibly immersive, adding an element of exploration and adventure to your fitness routine.
Extensive Workout Library: The iFit library hosts thousands of workouts, covering a range of fitness levels and goals. You can join high-energy rowing classes, cross-training sessions that combine rowing with off-machine exercises, or more relaxed, recovery-focused workouts. New content is added regularly, so there's always something fresh to try.
Live and On-Demand Classes: You can join live classes and compete with other iFit members, adding a social element and a bit of healthy competition to your workouts. If live classes don't fit your schedule or you prefer to row at your own pace, you can choose from the vast library of on-demand workouts available anytime.
Personalized Training: iFit uses your workout data to provide personalized recommendations, ensuring your training remains aligned with your fitness goals. The platform can also adapt workouts to your performance, pushing you harder when you're ready or dialing back when you need a less intense session.
Community and Challenges: With iFit, you're part of a global community of fitness enthusiasts. You can join challenges, share your achievements, and draw motivation from seeing others' progress.
In short, iFit transforms the ProForm rowing machines from simple fitness equipment into comprehensive, interactive workout platforms that provide variety, motivation, and personalization. It's about making fitness enjoyable and effective, helping you to stay consistent and achieve your fitness goals.
How Much Does the ProForm Rower Cost?
As of the time of writing, the ProForm Rowers featured the following prices:
Pro 750R Rower: $699
Pro R10 Rower: FREE with 3-year iFit Family membership which equals $1,403
How to Store Your ProForm Rower
Both the ProForm Pro 750R and Pro R10 come with a SpaceSaver design, meaning they can be folded up for storage after use. Simply lift the rail and secure it in place, then roll the machine away with the built-in transport wheels.
Specs and Footprint
Pro 750R: Assembled dimensions are 86.5″ L x 22.0″ W x 45.5″ H. The machine weighs 103 lbs and supports a maximum user weight of 250 lbs.
Pro R10: Assembled dimensions are 86.5″ L x 22.0″ W x 45.5″ H. The machine weighs 131 lbs and supports a maximum user weight of 250 lbs.
Who Should Consider a ProForm Rower?
ProForm rowers, with their blend of advanced features, durable build, and affordability, are well-suited for a wide range of individuals. Here are some categories of people who might find a ProForm rower particularly beneficial:
Beginners to Advanced Athletes: Thanks to their wide range of resistance levels and the adaptable nature of the iFit platform, ProForm rowers cater to users of all fitness levels, from beginners looking to get started with cardio workouts to advanced athletes seeking intense endurance training.
Home Gym Enthusiasts: If you're building or upgrading a home gym, a ProForm rower can be a great addition. Its compact, foldable design makes it an ideal choice for homes of all sizes. The iFit compatibility turns your home into a virtual training studio, offering a variety of workouts without needing multiple pieces of equipment.
Fitness Tech Lovers: Those who enjoy integrating technology into their workouts will appreciate the seamless iFit integration, HD displays, and interactive training offered by ProForm rowers. The convenience of live and on-demand classes, along with personalized training recommendations, provides a high-tech approach to fitness.
Users Seeking Full-Body Workouts: Rowing is an excellent exercise for a total body workout, targeting both upper and lower body muscle groups as well as the core. If your goal is comprehensive fitness, weight loss, or muscle toning, a ProForm rower offers an efficient way to achieve these goals.
Individuals with Joint Issues: Rowing is a low-impact exercise, making it a good option for those with joint concerns or those looking for a non-weight bearing exercise. It offers an intense workout without placing undue stress on the knees, hips, or ankles.
Those Looking for Motivation & Variety: The wide variety of workouts available on iFit, coupled with the social and competitive aspects of the platform, make ProForm rowers an excellent choice for individuals who need an extra push or crave variety to stay motivated.
In summary, if you're seeking a versatile, durable, and feature-rich rowing machine that offers an engaging and customizable workout experience, you should definitely consider a ProForm rower.
Who Should Consider a Different Rower?
While ProForm rowers are versatile and feature-rich machines, they may not be the right fit for everyone. Certain individuals might find other rowing machines or forms of exercise equipment more suitable based on specific needs, preferences, or circumstances:
Users Seeking a Water Rowing Experience: If you're seeking the natural feel and soothing sound of water rowing, you might want to consider a water rower instead. Water rowers use a water flywheel to mimic the dynamics of a boat moving through water, offering a different rowing experience compared to the magnetic and air resistance provided by ProForm rowers.
Higher Weight Capacity Users: ProForm rowers have a weight limit of 250 lbs. If you require a machine with a higher weight capacity, you may need to look into other brands or models designed to support more weight.
Individuals with Space Constraints: While ProForm rowers feature a SpaceSaver design allowing for easier storage, they still take up a fair amount of space during use. If you're working with a smaller area, more compact fitness equipment like upright bikes or mini steppers might be a better fit.
Users Who Prefer Offline Workouts: While ProForm rowers can function without an iFit subscription, a large part of their appeal lies in their iFit compatibility. If you're not interested in interactive, digital workouts or don't have a reliable internet connection, a more basic rower without smart features might be more suitable.
Budget-Conscious Shoppers: Though ProForm rowers provide excellent value for the features they offer, they might still be out of range for those on a tight budget. If cost is a primary concern, there are more affordable rowing machines on the market, albeit with fewer features and potentially less durability.
Remember, the best rowing machine for you is the one that fits your unique needs, preferences, and circumstances.
YOU MAY ALSO LIKE: How Much Does Hydrow Cost?
It's always advisable to research various models, read reviews, and even try out different rowers (if possible) before making your final decision.
Customer Reviews and Feedback
The ProForm Pro 750R and Pro R10 rowers generally receive positive feedback from customers. Here's a summary of the praise and criticisms often mentioned in customer reviews:
Praise for Resistance Levels: Many users appreciate the broad range of resistance levels offered by both machines. This feature allows beginners to ease into their rowing workouts and more advanced users to continually challenge themselves.
Appreciation for iFit Compatibility: The iFit integration is a standout feature that receives high praise. Users enjoy the variety of workouts and the interactive, immersive nature of the iFit platform. It adds a new dimension to home workouts, with many likening the experience to having a personal trainer.
Positive Feedback for Design: Both rowers' ergonomic designs and build quality are frequently commended. Features like the adjustable, cushioned seats, the easy-to-grip handles, and the large foot pedals contribute to a comfortable and effective workout experience.
Love for the SpaceSaver Design: Users with limited space have praised the rowers' SpaceSaver design. The ability to fold the rower and store it away is a significant plus for those living in smaller apartments or houses.
However, like all products, ProForm rowers are not without their criticisms:
Concerns About Assembly: Some users have noted that the assembly process can be a bit complex and time-consuming. Clear instructions are provided, but individuals who aren't handy might find the assembly process challenging.
Issues with Customer Service: A handful of customers have expressed dissatisfaction with ProForm's customer service. While this doesn't seem to be a widespread issue, it's worth noting.
Subscription Cost of iFit: While many users enjoy the iFit platform, some have voiced concerns about the ongoing cost of the subscription once the initial complimentary period ends.
The ProForm Pro 750R and Pro R10 are well-received by a majority of users, with positive feedback centering around their versatility, design, and iFit compatibility. However, potential buyers should be prepared for a potentially complex assembly process and consider the ongoing cost of an iFit subscription.
Here are a few verified reviews we wanted to share here…
"Great value, certainly cheaper than the Norditrack models. Contrary to a lot of reviews you dont need an iFit account and they were upfront about that when I called support. I do have an iFit account and it was very easy to add. Very good quality and has a holder for your phone or tablet to follow the workout."
"Great rower! Easy to put together. Exactly what I expected with a Proform???? Only purchased it 2 months ago but very happy so far."
"I love this machine!! I have been a rower for years already and I had always rowed on a Concept 2 (the best you can get, basically). Unfortunately, I had to sell that machine, and part of the reason I decided on the ProForm 750R was because it is totally silent and it's cheaper. I didn't need the BEST rowing machine, and I live in an apartment, so silence is important. To my surprise, I have found that I actually prefer this machine to the Concept 2! Not only because it just feels smoother (and it's quiet), but the magnetic resistance provides a more controlled output. With air resistance machines, you are forced to pay attention to your speed in order to control your overall output. You can end up going much harder or slacking off."
Final Verdict
ProForm's Pro 750R and Pro R10 are top-tier rowing machines that offer a fantastic blend of durability, innovative features, and cutting-edge technology. While they come at a higher price point than some competitors, the value they deliver in terms of interactive workouts, robust build, and advanced functionality makes them worth considering for any home gym.
ProForm Rower FAQs
Q: Does the ProForm Rower require a power source? A: Yes, both the Pro 750R and Pro R10 require a power source to function properly.
Q: How difficult is the assembly process? A: The assembly process is somewhat complex, but the machines come with detailed instructions to guide you through it.
Q: Do I have to subscribe to iFit to use the ProForm Rower? A: While iFit significantly enhances the functionality and workout experience, you can still use the ProForm rowers without an iFit subscription.