In order to keep our content free, we may earn a commission from the companies mentioned in this post.
The home fitness market has been on an upward trajectory for a decade or so. In fact, the Global Home Fitness Equipment Marketing is expected to register a CAGR of 6.2% over the next 5 years [1].
Both Schwinn Fitness and Sunny Health and Fitness are extremely competitive brands in the home fitness space. Choosing from either of them can be a struggle.
By knowing more information about them and how they compare, you should be in a good position to identify the right brand and product for yourself.
By the end of this article, you should be able to identify the right fit for yourself and your situation.
Sunny vs Schwinn: Equipment Options
Schwinn Fitness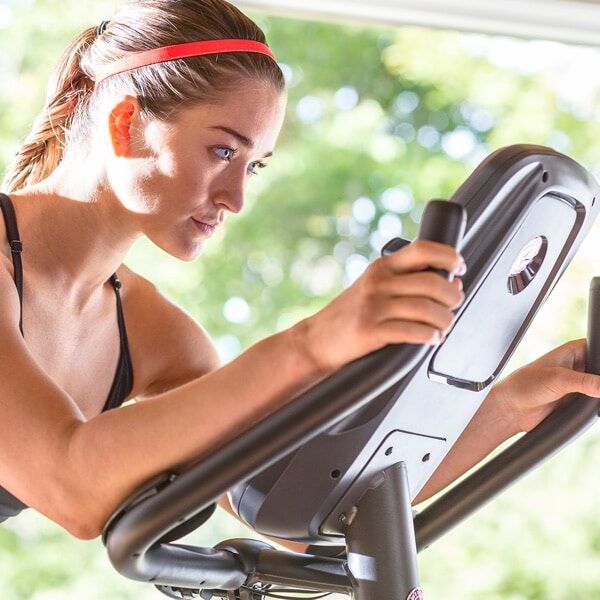 1. Bikes
Schwinn offers a range of bikes, as well. Their standout segment would have to be the indoor cycling bikes. They offer three different models at different price brackets. Each offers similar features but the Schwinn IC4 is the standout as it offers full-compatibility with various dynamic cycling apps including Peloton, Zwift, and Explore the World.
Airdyne Bikes
Schwinn also has Airdyne bikes which are meant to offer unlimited levels of air resistance for a complete workout.
Upright Bikes
They also have upright bikes which compare very favorably to the different bikes offered by the competition. Their upright bikes come in two models and they have a lot of desirable features including adjustable angle and padded handlebars, a padded and contoured seat, a streamlined console with an LCD screen system, and even an adjustable three-speed fan to keep you cool while you are working out.
Recumbent Bikes
Schwinn also sells two models of their recumbent bikes which offer a very comfortable riding experience. They feature a ventilated and comfortable seat and the bike uses a high speed, high inertia drive system for quiet and consistent performance. The bikes offer ample resistance levels and a good amount of workout programs included.
2. Treadmills
Schwinn also has its very own lineup of treadmills. Schwinn's treadmills offer a max of a 10% incline on their budget model, 12% on the mid-tier, and 15% on the most expensive model. Both the mid and the higher priced treadmills offer a lot of readings on the display, whereas the budget model is very basic.
You can track your performance with Explore the World compatibility with certain models and the motor ranges from 2.6 CHP to 3.0 CHP depending on which model you get.
You will be able to reach a max speed of 12 MPH on the higher-end and mid-tier models with your speed being capped at 10 MPH on the budget model.
3. Rowers
Schwinn offers a Crewmaster rower that is priced to sell. At $499, it is one of the best values you will find anywhere.
The rower comes with a large and comfortable seat, easy folding for storage, and large pedals with an oversized steel seat rail with durable nylon transmission for optimal yet quiet performance.
Sunny Health and Fitness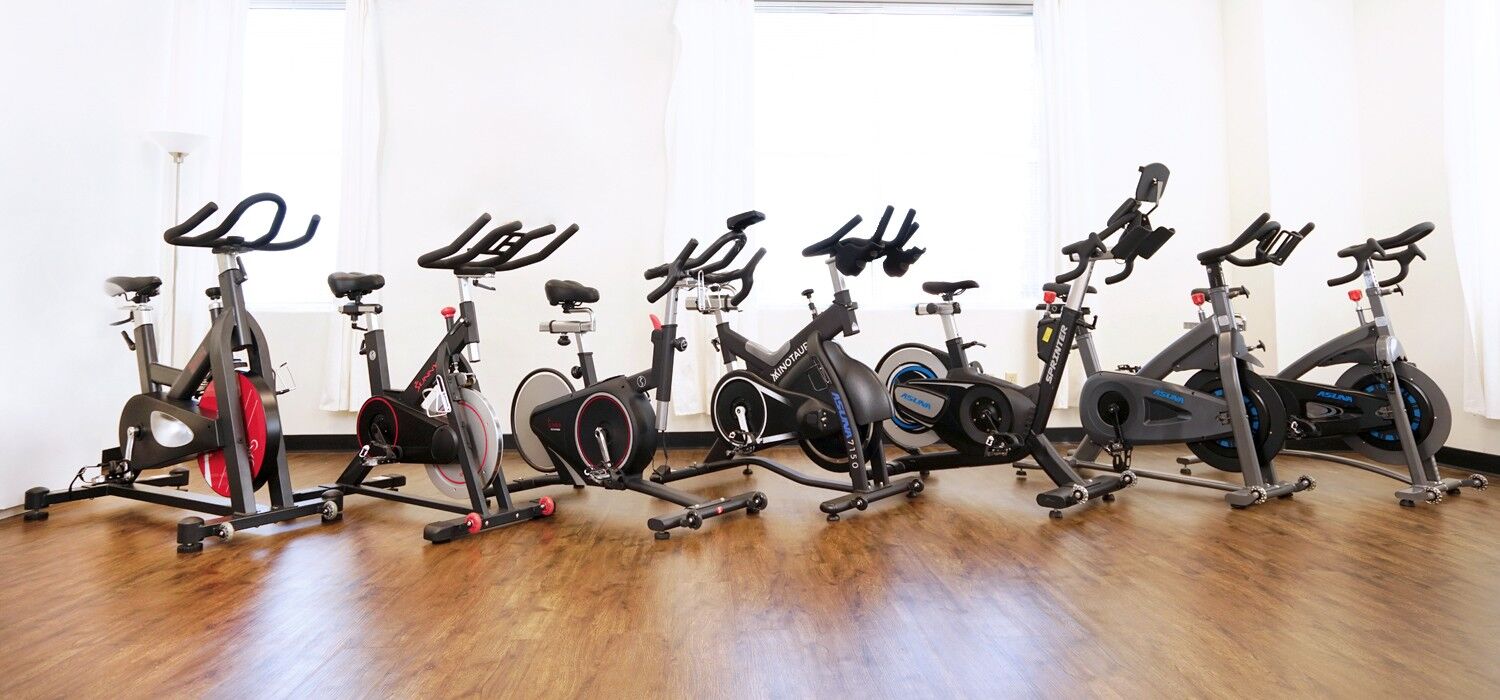 1. Bikes
Sunny Health and Fitness offer everything you would expect from a fitness company with a comprehensive line of bike equipment. They offer the sought-after cycle bikes for studio-like experiences.
They also offer upright bikes, recumbent bikes, and even mini bikes for those looking for something to use underneath their desk.
They also have a desk series of bikes that feature a unique design to allow you to get work done while you are working out.
2. Ellipticals
Sunny also offers a range of different ellipticals that cover just about every style you could possibly want. They have ellipticals spanning from small stride length to long stride length. Therefore, you can find the optimal stride length based on your size and your fitness goals.
The larger the stride length, the more calories you will be able to burn at the same rate. Also, they even have under-desk ellipticals for those looking to have something that can help them burn calories and stay active while sitting at your desk all day.
The ellipticals Sunny offers vary in not only price but performance, as well. They have ellipticals that feature as much as 44-pound flywheels and 16-levels of smooth belt drive resistance.
3. Treadmills
Sunny also offers a range of treadmills that you can choose from. However, they aren't limited to the traditional motorized treadmill you would expect.
In fact, they have motorized, non-motorized, and Asuna treadmills. The motorized treadmills feature everything you would expect from a modern motorized treadmill. You can find models with manual inclines, LCD displays, auto incline, and more. Sunny also has non-motorized treadmills that can be very cost effective for someone that is looking for premium value on a budget.
In fact, the Manual Walking Treadmill offered by Sunny retails at as little as $199.99. Sunny's Asuna treadmills are another option and they feature a lot of unique space-saving features and properties.
They have some with manual or auto inclines and with narrow or wide decks.
4. Rowers
Sunny continues to live up to its billing with the assortment of rowers they have available. Sunny offers magnetic rowers, water rowers, fan rowers, and even hydraulic rowers. Therefore, no matter what type of rower you are after, you should be able to find a suitable model.
Their magnetic rowers are what you would expect from a modern-day magnetic rowing machine. They feature a magnetic resistance system that helps offer a smooth rowing experience. They even have dual machines that combine both air and magnetic resistance to provide a synergistic rowing experience for an intense total body workout.
The water rowers they offer are priced higher than purely budget-conscious buyers would like. However, they offer a very high-quality rowing experience with more consistent resistance. They offer fully air rowers as well which is a machine that uses air for resistance alone. Their hydraulic rowers are priced very affordably and they offer adjustable incline which can help you get a total body workout from it.
Likewise, they offer rowing machines in all types with folding designs to ensure that they are easy and convenient for storage.
5. Steppers, Strength Equipment, Accessories
Sunny Health and Fitness also offer a bunch of other workout equipment including twist-action steppers, barbells, dumbbells, kettle-bells, and squat machines. All of this equipment is priced affordably and they offer good value for the money.
See all Sunny equipment options at Amazon.
Schwinn IC4 vs Sunny SF-B1002: Comparing Two of Their Most Popular Biking Options
These two bikes are each respective brand's best-connected bike offering available. Each one is designed to be used with the ever-so-popular cycling app from Peloton.
How Do They Compare?
The Schwinn IC4 features smooth magnetic resistance, a rather large LCD display, dual-link pedals with toe cages, good adjustability for both the seat and handlebars, and Bluetooth connectivity. However, one of the standout features is it's compatibility with three of the most popular fitness apps in the marketplace including the Peloton App, Zwift App, and Explore The World App. This bike retails at $899.00 MSRP.
The Sunny SF-B1002 has a 49-pound flywheel which can make you feel as if you are riding outdoors. It has an easy to use tension knob for micro-adjustable resistance. The bike features caged pedals to ensure your feet don't slip off.
The seat offers 4-way adjustments and the handlebars offer 2-way adjustments which means you should be able to use it along with others in your family with different lengths and body types. This bike is compatible with the Peloton App which makes it an appealing cost-saving alternative.
This bike retails at $599.99 MSRP.
Which Bike Wins?
While the two compare favorably, we'd say Schwinn Fitness is the winner. It simply offers better overall build quality, better connectivity, and a full-color backlit LCD display. Also, it is designed to work with multiple apps which helps you get even more value out of your purchase.
Its magnetic resistance offers much higher quality and longer-lasting performance than the leather pad friction found on the SF-B1002 which also lacks an LCD display.
The missing features and the inferior performance make the Schwinn the bike to go with.
Workout Comparison: Any Live or On-Demand Workout Options?
The Schwinn IC4 is compatible with the Peloton App, Zwift App, and Explore The World App. The majority of Schwinn exercise equipment is compatible with the Explore The World App. Because the IC4 is compatible with Pelton's App, you will be able to stream both live and on-demand workouts with it. Whereas, Explore The World App will let you gain an immersive experience with your compatible connected workout equipment.
Sunny Health and Fitness have a single bike compatible with the Peloton App. That bike is the SF-B1002. The rest of Sunny's fitness equipment lacks any type of connectivity. Therefore, if you have the Peloton App compatible model, you can stream both live and on-demand workouts.
Winner: Schwinn
Price: Is Sunny or Schwinn More Affordable?
1. Indoor Cycling
Schwinn: $299 to $899
Sunny: $189 to $1,499.99
2. Recumbent Bikes
Schwinn: $449.00 to $649.00
Sunny: $249.99 to $688.79
3. Upright Bikes
Schwinn: $349.00 to $549.00
Sunny: $169.00 to $999.99
4. Ellipticals
Schwinn: $499.00 to $899.00
Sunny: $129.99 to $1,129.90
5. Treadmills
Schwinn: $799.00 to $1,099
Sunny: $199.99 to $2,699.99
6. Rowers
Schwinn: $499.00
Sunny: $122.76 to $1,188.26
As you can see, Sunny's pricing is all over the place. This is primarily due to the fact that they have a lot of stripped-down or cheaper alternatives that have inferior technology or parts. For the most part, when doing a direct 1-to-1 comparison of the competing products, Schwinn is the winner in terms of the pricing due to the superior combination of quality and affordability.
Summary: How to Decide if Schwinn or Sunny is Best for You
When you are choosing between the two, it really comes down to finding what fits what you are looking for the best.
For most, Schwinn's fitness equipment would win out. After all, they are offering much more complete equipment with better quality and features. You get more connectivity with their equipment and better all-around performance.
While Sunny does have a lot of good qualities and a lot of good workout equipment, if we had to choose one it would be Schwinn Fitness.
References